Book a Consultation
Get In Touch With Our Team
x
Featured treatment
CoolSculpting, the non-surgical way to get grid of unwanted fat, for good. The alternative to liposuction, it eliminates stubborn and unwanted fat without anaesthesia and with minimal downtime. We love it because it can be used on almost any area of the body, if you can pinch it, we can treat it! Regarded as one of the best clinics in Europe, all of the images you see are examples of our own work. Not all CoolSculpting is the same and at Revere Clinics you can rest easy knowing you're in great hands.
What our patients say about us
I went to see Dr Mohan in a very nervous and anxious state due to badly placed fillers I'd been living with for a long time. He immediately put me at ease. He's a naturally caring and personable Doctor who takes all the time to listen and answer any questions you have. I had many! There was no pressure to go ahead with anything until I was sure. I did decide to go ahead with hyalase to dissolve the filler. Dr Mohan is highly skilled in this procedure and i am thrilled with the natural looking results. He did exactly what I asked for. I would trust and highly recommend Dr Mohan especially for any correction work. His support staff, nurses and office team are also all lovely to deal with and exceptionally professional.
- Anonymous
Their knowledge, ground breaking machines, offerings and techniques are excellent. I have my laser hair removal and pico laser with Jess - she is amazing!! Always make me feel at ease, is so diligent with the treatments and I'm so happy with the results so far. I enjoy visiting Revere - everyone is so friendly and what they do is pioneering!
- M.S.
Going through the menopause, I noticed changes to my body and on turning 50 decided to do something about it. The usual things weren't having the desired effect, so after doing some research I ended up at Revere. After an initial consultation we agreed that Cool Sculpting on my inner and outer thighs was the best treatment for my needs. The actual treatment was a little uncomfortable initially but not painful. Photos were taken before and 12 weeks after. I had noticed improvements during this time but was astounded when I actually saw the evidence of how drastically it had improved! My silhouette had improved dramatically and my skin tone was hugely improved. The reduction in fat on my thighs meant that my skin was much smoother from the whole area from my knees to my buttocks - my cellulite improved by about 75%! I am absolutely delighted with the results and it has given me the confidence boost I needed to believe I can still have a figure to be proud of in my 50s!
- J.M
"I was recommended to Revere by a friend of mine who spoke very highly of this place. In fact, she was rather obsessed - and now I know why! I've been toying with the idea of getting fillers for awhile, and after seeing the results Dr Sach Mohan achieved in my friend, I finally found the courage to visit his Harley Street clinic. I have to say, my experience at Revere was life-changing. I never thought such a transformation was possible. I have never looked better in my life! At first I was really apprehensive - it's natural to feel protective about something as personal and precious as your face. Dr Mohan understood this completely and his approach made me feel really at ease. My consultation and procedure were all done within an hour. The skill of Dr Mohan is VERY impressive. I gave him a complete carte blanche - the freedom to transform my face as he wished and let the results speak for themselves. Following the natural contours of my face he has sculpted me to perfection. The best part is, he made it look very easy. Dr Sach's passion for what he does also adds to the whole experience - he was almost as excited as I was. He simply blew me away."
- Oscar
"I am happy as hell not to have my tummy anymore!"
- Karen
Our MEDICAL & SURGICAL EXPERTS
DR SACH MOHAN
COSMETIC PHYSICIAN AND FOUNDER, REVERE CLINICS
One of the most sought-after and respected Cosmetic Physicians in the UK, Dr. Sach Mohan has over ten years experience at the UKs most prestigious Cosmetic Groups. A widely regarded lecturer, thought leader and industry expert, Dr. Mohan is an innovator as well as a uniquely talented aesthetic practitioner. He has pioneered several of his own treatments, which are available exclusively here at Revere – including PINGTM, an effective alternative to eyelid surgery; the Genuine Dermaroller and M.E.L.TTM, a unique and effortless way to sculpt your body and define your abdomen.
Dr Umar Khan
Director Of Hair Transplant Surgery at Revere
After Qualifying as a prize winning Physician, Dr Umar trained across the Atlantic in Internal Medicine in Fort Wayne, Indiana. In 2013, his passion brought him to England where he worked in Oxford and London Deanery Hospitals with a deep interest in research-based medicine, His papers have been published in esteemed international medical journals including Clinical Toxicology (USA), United States National Library of Health.
Dr Umar chose to then specialise in Hair Restoration Medicine and Surgery, he pursued a further Masters from Queen Marys, the University of London. Dr Umar has since completed multiple fellowships across the World with some of the most renowned Hair Surgeons, specialising in complex revision Hair Surgery. Dr Umar is a Member (AMO) of the British Association of Hair Restoration Surgeons UK (BAHRS), he is also an Associate Member of the International Society of Hair Restoration Surgeons USA (ISHRS) and an Associate Member of the British College of Aesthetic Medicine UK (BCAM).
For Hair Transplants, Dr Umar Khan specialises in both Follicular Unit Extraction (FUE) and Direct Hair Implantation (DHI) both of which involve no stitches and minimal discomfort. In partnership with Dr Mohan, Dr Umar has also developed the UHL method to create the undetectable design and appearance of the hairline and brows which has become is a favourite amongst female patients looking to harmonise the hair with the facial aesthetics. He combines his unique approach with the latest techniques in Facial Aesthetics with the use of PRP, Regenerative and Antiaging Medicine and Dermatological Lasers at Revere to provide a comprehensive and bespoke plan for all his patients.
REVERE TV
Learn more about Revere's innovative approach and exclusive techniques with Revere TV.
x
How much does CoolSculpting cost?
One of the most common questions about CoolSculpting is how much does the procedure cost. We asked Dr Mohan, Founder and Cosmetic Physician at Revere Clinics, to shed lights on the pricing structure.
VIDEO DETAILS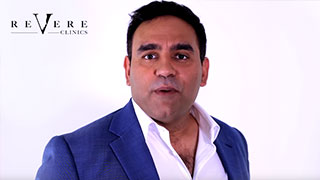 One of the most common questions about C...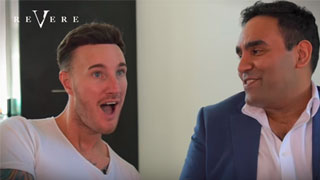 Alex Henry is giving the final verdict o...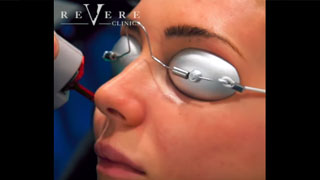 VBeam laser is one of the most popular t...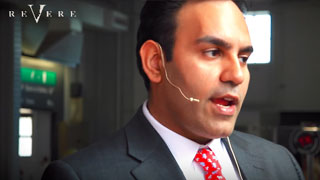 Anti-wrinkle injections is the most popu...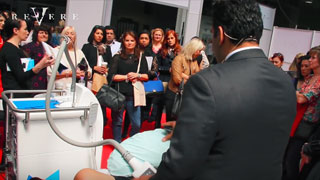 Watch Karen Heath's testimonial about he...