Fat Loss Facelift ™ & Re-Contouring

Morpheus 8

P2-P5 Facials

Skin Resurfacing

Rosacea
Introducing
Revere Clinics
Since opening our first clinic on Harley Street in 2011, we have remained committed to delivering unparalleled professionalism, safety, and satisfaction to every patient. Revere is more than a clinic, and you are more than just another appointment. When you step through our doors you become part of the Revere family and together, we'll craft your vision into reality.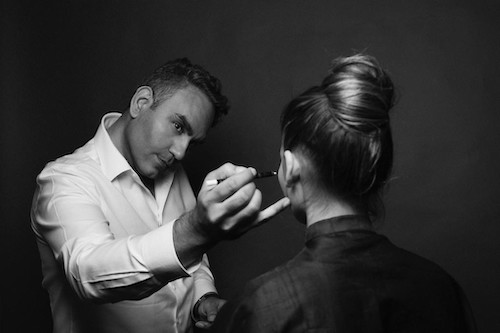 The Revere team have a well-earned reputation for delivering both excellence in non-surgical aesthetic treatments and elite patient care as tailored as the treatments we offer.
Each attentive practitioner on our team has a minimum five years' experience and has undergone the most rigorous 500-hour personal training induction with Dr Mohan himself, before they treat their first Revere patient. Our General Manager, Faustina and Dr Mohan have worked together for over 17 years and share a commitment to transformative results that honour your unique features and inherent beauty.
As you step into our clinic, expect nothing less than a red-carpet welcome and know that you will be respected and revered, exactly as you deserve.
Read what our valued patients have to say about their visit
Patient feedback
Yasemen C
28 September 2023
Extremely professional, friendly and welcoming team. I had put my trust in Dr Sach professionalism and I was not left disappointed! Dr Sach's swift and confident approach to the procedure left me completely comfortable. The procedure was well explained and Dr Sach's eye and knack of understanding of the best possible procedures specifically for you and your features is one of the many reasons why I would 100% and highly recommend Revere clinic.
Dr. Mohan wants you to look and feel like the best version of yourself – and has the skills to make that happen. Consultations are a breeze combining expert knowledge and a lighthearted atmosphere. You can be sure that you are in safe hands here. Faustina is also an absolute gem, thank you for making everything so easy!
I recently had my Miradry treatment with Eden and it was amazing! The results are incredible I have not sweated from my armpits for months and I am the most confident I have been in years. Eden new exactly what she was doing and made me feel confident the whole way through the treatment! I couldn't recommend her enough
Amber Salomone
19 March 2022
I recently had the MiraDry treatment with Eden at Revere and it was unreal! The clinic is clean and beautiful, with the coolest coffee table in reception! Eden and the team conducted my procedure with so much warmth, I felt completely comfortable with them. The process was well explained, and I visited a week later for a follow up with any questions. Overall I am SO happy with the procedure and it has changed my life. 100% recommend Revere
Carly Janes
17 March 2022
I had a consult for a micro blading removal and was willing to go to London for an appointment since I am planning to be in Europe in the fall. Dr. Mohan let me know that I could find a provider in Canada who uses the same machine to save myself the hassle. I appreciated his honesty and desire to genuinely help me find a solution that didn't involve me having to disrupt my holiday plans.