It often seems that a hot new anti-ageing compound comes out every day: resveratrol, alpha arbutin, copper peptides, niacinamide – it's impossible to keep up! But few skincare ingredients have the same credentials as retinoids. The anti-ageing properties of antioxidant powerhouse vitamin A and its derivatives have been studied for many years, and a substantial body of research has accumulated, clinically proving their effectiveness.
They're the secret star behind many well-known skincare products, from Retinyl Palmitate in No7's famous Protect & Perfect serum and Bio Oil, to potent retinoic acid in high-end specialist skincare lines like Obagi. With so many variations in strength, type and formula, taking your first step into the world of retinoids can seem daunting – but here's everything you need to know.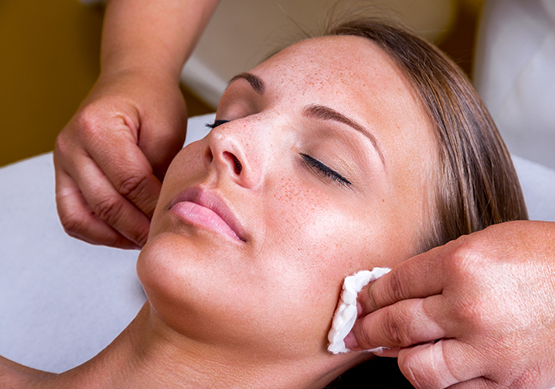 1) Not all retinoids are born equal…
As mentioned, retinoids come in many forms, and some are more effective than others. Retinoic acid is the most potent, well-researched type [1] and tretinoin (all-trans retinoic acid) is perhaps the most well-known of these. Retinoic acids are only available on prescription, and all department store and cosmeceutical retinoids (such as Retinol, Retinyl Palmitate and Retinyl Esters) must convert to retinoic acid on the skin, which is why these prescription preparations are the most effective.
2) It's two steps forward, one step back when you first start…
Many new users of vitamin A products are put off by how their skin reacts during the first couple of weeks – some people even assume that they're allergic. In fact, when you first start using a retinoid, some peeling, redness, dryness, irritation and flushing are a natural part of the acclimatization process, and can even be a sign that the product is effective.
Vitamin A increases skin cell turnover, stimulating regrowth while thickening the deeper layers of the skin – causing peeling and irritation while old, damaged cells are removed [2]. Weak, ineffectual formulas won't cause these reactions…but they won't garner impressive results, either. Persevere through the tricky early stages and you'll be rewarded with the smooth glow of renewed skin.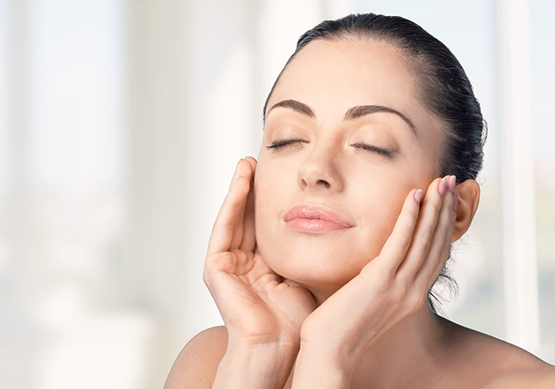 3) You can easily minimise unwanted effects
There are several simple ways to get around the adverse effects of early retinoid use. Try building up tolerance by starting with a lower concentration, such as 0.5% Retriderm, and applying it twice a week or every other night. As your skin grows accustomed to the product, you can build up towards a higher concentration. Unless you have severe sun damage or very deep wrinkles, we've found that Retriderm strikes the ideal balance between clinical effectiveness and minimal skin reactivity – and it's more cost effective than a cheaper, weaker product like No7, because it actually works. It's the perfect product for those 40+ who want to press pause on early signs of ageing.
It's also very important that you use a high factor SPF when you're using vitamin A products, as the cell turnover reveals new skin cells which are vulnerable to sun damage. If you skip this step, you could actually do more damage to your skin than good!
4) Retinoids aren't just for anti-ageing…
When topically applied, Vitamin A truly resurfaces the skin – so it can help a wide range of skin complaints, not just signs of ageing. At Revere, we regularly prescribe Obagi's 7-step Nu-Derm systems with tretinoin for the treatment of hyperpigmentation, unevenness, sun-damage, acne, rough or congested skin and sagging, too. As well as Retriderm (mentioned above), we recommend Endocare and Cellpro products, which are specially formulated to brighten, lighten and even out skin tone. Endocare uses a Snail Biotechnology while Cellpro contains stem cells and retinoic acid to transform the skin.
Any high-quality retinoid will resolve multiple skin complaints in one go – so if you're fed up of being told to use a different product for every day of the week, pack them in and plump for a retinoid. No other ingredient has the same tried-and-tested record of effectiveness, and you'll be amazed by the results if you stick with it. Pop into our Harley Street cosmetic clinic to benefit from our prescription-only products and our Cosmetic Physicians' expertise – we'll be delighted to guide you through the complex yet rewarding world of retinoids and devise a custom skincare system, ideally suited to your needs.
[1] https://www.ncbi.nlm.nih.gov/pmc/articles/PMC2699641/
[2] http://www.medscape.com/viewarticle/464026_2