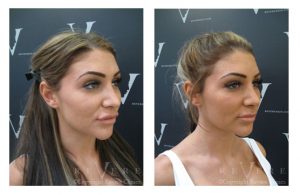 Revere have long declared a war on trout pouts, you only have to look at our twitter account to see numerous tweets of before and after pictures, the after shots looking amazingly subtle in comparison to the overly plumped and frankly botched attempt from another clinic or practitioner. We get so many emergencies from people who have been given too much filler and it is our job to dissolve, reshape and make them not only look better and in proportion but be able to use their lips properly once more.
Lip enhancements are one of the most requested procedures. Juicier and plumper lips are said to make one look more youthful and desirable. I'd have to agree with this and bet they'd be far more popular if the general population was exposed to a more balanced view of the treatment. Unfortunately, the first images that come to mind when we think of this procedure are those of Katie Price, Lesley Ash and other celebrities where it has gone wrong, or they've taken the injections too far. Like Botox, the best and vast majority of lips that are enhanced look natural and certainly aren't trout pouts.There are various reasons for looking at a lip augmentation. The majority say they are looking for volumisation and contouring of thin lips or definition of their Cupid's Bow. Other common reasons include the correction of a disproportionate upper or lower lip size and older clients usually want correction of loss of volume which happens with age.A simple way of categorising the various types of lip enhancements are permanent or temporary and thankfully neither involve the need for a general anesthetic. Both have comparable downtimes, with common side-effects including temporary swelling and bruising. There is a small risk of infection too.Permanent procedures typically require an implant. The choices range through from silicone and GORE-TEX® to fat or muscle transfer. The procedure involves a few local anesthetic injections followed by a small incision, insertion of the implant and then a couple of dissolving stitches. Each type of implant has it's own pros and cons – including implant shrinkage (resorption) and fibrosis. The silicone containing Permalip™ is gaining the most popularity in the UK, as it currently is the only implant of its type with a medical CE mark, and comes in a range of contoured sizes. The manufacturer also states that the product is easily removable. Prices for permanent treatments range from £1200-£2500. However, the vast majority of lip procedures being performed are temporary hyaluronic acid gel fillers. The lifespan of the products carry a reassurance to most clients and last around 8-10 months before a top up is due. The market leaders are Juvederm Smile and Juvederm Volbella with prices starting from around £275, depending on the product, syringe size and amount injected. Products such as Juvederm Smile have a local anesthetic within the product, which helps with the discomfort of the procedure and the discomfort is further minimised with the use of a topical anesthetic cream. Some practitioners still opt to use a dental block for pain relief. The Volbella product has a greater volume, produces a result with less inflammation, and lasts upto 3 months longer.
The key point that Revere explain to most clients is that any such enhancement procedure doesn't always permit me to sculpt and fashion the lips of your favourite celebrity, so apologies to all of you who were about to book yourselves in for an "Angelina Jolie". One is limited by the natural shape of the existing lip, and pushing things can risk an unnatural and poor cosmetic result.
At the time of the consultation, your practitioner should take onboard your requirements and map out their approach with the quantity of gel and its distribution. In addition, your practitioner will be assessing your facial features, sizes and distance ratios to ensure that any enhancement is appropriate for you. Broadly speaking, injection sites are divided into the vermillion borders (VB) and the body of the lip itself. The VBs are described as tunnels that run along the very top and very bottom of each lip and are injected to improve the contours of the lip, achieve a subtle plump and to help smoker's lines. It is the very edges of the VBs that need to be avoided to prevent an upturn in the corners of the upper lip that can create that trout pout! Lip-body injections generally give a moderate volume enhancement. The body of the lip can be injected directly (from inside or outside the mouth) or indirectly through entry points in the skin around the mouth.
For a first-time client, Revere recommend going in with a conservative approach, as you can opt to have a further procedure at a later date. We ask clients to bear in mind that although the results are immediate, the injection process causes its own swelling that makes the lip look 20-30% bigger than it would do with the product alone. It's only after a few days when the swelling settles that you will have a true idea of the final volume. Any bruising may take a week to disappear but this can be camouflaged with make-up.
For the first few days, the lips also feel firm, running your tongue along the inside of the lips will reveal where the product lies, but this settles quickly to the point where you can't tell. In very rare cases, where if there is a weakness in the lining of the inner lip and a superficial injection, some product can still be felt but this rarely affects the end cosmetic result and most partners will not find the kiss from your new lips any different!
One final thing to bear in mind is to remember that most cases of excessively large lips do not occur in a single session. It tends to occur in people who have been seen by many different practitioners over the years. After each session, there is often some natural fibrosis that occurs which leaves a residual volume, and repeated treatments with the same amount of filler will make the lips bigger with each subsequent session. Your practitioner should have a reference photograph to ensure that you retain a constant natural look.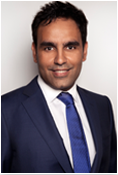 Dr. Sach