Time and time again, we are told to make sure that we are drinking enough water. The question we always ask is, why?
It's simple really, water is the answer to everything– it provides energy, clears the skin, prevents headaches, improves brain functioning and of course, prevents dehydration, just to name a few things.
When trying to lose weight, water is also part of the solution, as it helps to fight bloating, aids digestion and constipation, and stills those pesky sweet cravings and hunger pangs. Sometimes however, your body needs a little help, and that's where Revere Clinics steps in with CoolSculpting. London will provide the water and we will provide a revolutionary non-invasive treatment that targets stubborn fat and eliminates it for good.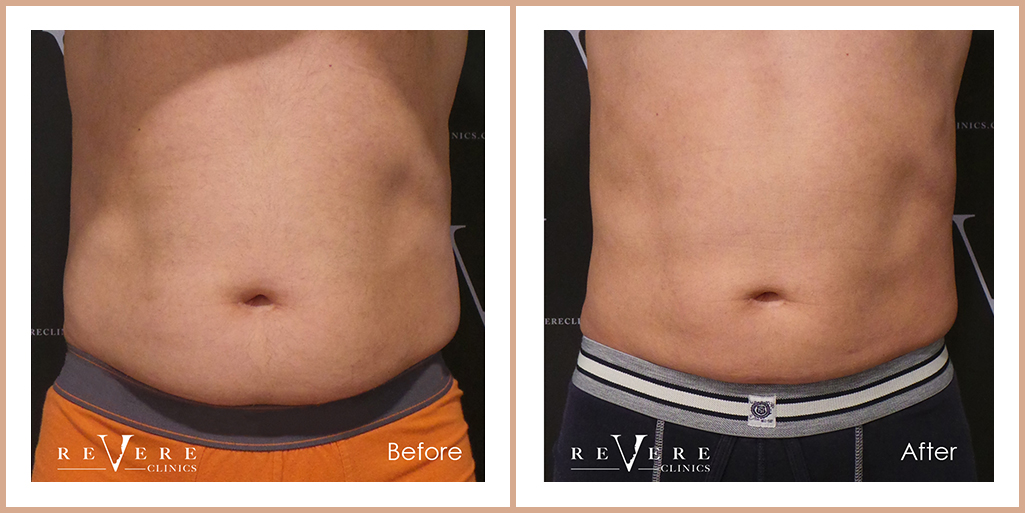 The benefits of water for weight loss
Water is like a magical elixir, one simple liquid can do so many beneficial things for our bodies – and the best part? It's completely free.
To start with, water has the ability to flush toxins, and, the more water you drink, the more you flush your body of water weight as the water is no longer needed to eliminate toxins.
Another benefit of water is that it boosts your metabolism. A glass of warm water to start your day will jumpstart your body's metabolism and have it on its way to working hard all day burning calories.
A third benefit of water is that it fills you up. If you get into the habit of drinking a glass of water before each meal, you'll find yourself satisfied when you're done eating and not feel the need to eat empty calories.
Give your body an extra boost with CoolSculpting  
Water can work wonders on your body when it comes to weight loss, however, when looking for a more targeted approach to freeze belly fat, or fat in other unwanted areas, CoolSculpting is the answer.
Find the best CoolSculpting London has to offer at Revere Clinics, where we meet with patients one-on-one to create a personalised plan suited to their needs. Want to get rid of fat in your thighs? No problem. Your hips? Sure. Belly fat? Of course! If you can grab it, we can freeze it.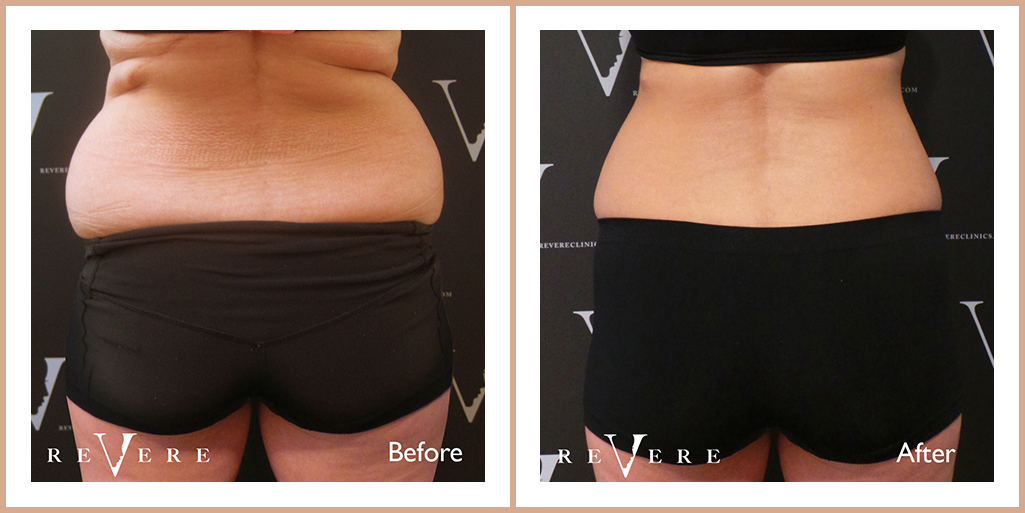 Just as water flushes toxin from the body, CoolSculpting freezes fat cells and flushes them from the body in the following weeks so that they are gone for good. As the procedure is non invasive, it is virtually painless and requires no down time after the treatment.
While it may not be free like water, the CoolSculpting price is affordable and adjustable based on what your goals are. It is the perfect supplement for someone with an active and healthy lifestyle who wants to be rewarded for all their hard work with a body they can be proud of.
Don't delay, book a consultation today with one of our qualified professionals, where you can sit back and relax with a glass of water as we help you obtain your goals and have you on your way to a body you'll love.