CoolSculpting (a fat-reduction treatment from Zeltiq which involves cooling targeted fat cells, causing them to break down and be eliminated from the body) is one of our most popular treatments here at Revere, and our patients see outstanding results. We've been practicing the treatment for five years now – in fact, we were one of the first clinics in Europe to see the potential of CoolSculpting and one of the earliest adopters of its technology, so we really understand how it works. But not everyone is convinced of the effectiveness of CoolSculpting. There are a number of reasons for this – and in this blog, we'll address those reasons, and explain why they are misinformed.
Not all 'Fat Freezing' is CoolSculpting™
The technology behind CoolSculpting is cryolipolysis, and Zeltiq spent $70 million researching and developing this technology, which has been reviewed and found to be safe and effective by almost thirty peer-reviewed clinical articles. You can read a few of these independent studies here, here and here. Zeltiq's CoolSculpting machines are the only machines which can claim to use this technology, with other 'fat freezing' machines offering an incomplete and potentially unsafe and ineffectual imitation of CoolSculpting's proven method.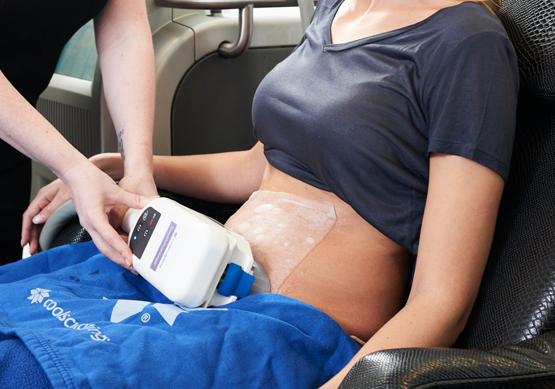 CoolSculpting™ takes time to work
Another common reason why CoolSculpting results can be misinterpreted, is that the process isn't an immediate one. Unlike surgical procedures like liposuction, where fat is removed immediately but weeks of recovery and swelling then follow, CoolSculpting has minimal downtime but it takes time for the full effects of the procedure to be seen. The
full effects won't be in force until around 8-12 weeks. The patient will continue to lose fat throughout this period, so it's easy for them to forget what they looked like before the treatment. This is why, at Revere, we take a photo before performing CoolSculpting procedures, so that patients can really see how much progress has been made for themselves.
CoolSculpting™ may require repeat treatments
Typically, CoolSculpting removes around half a cup of fat per applicator, per session, so if you have a lot of fat to target through non-invasive means, you'll need more than one CoolSculpting session. At Revere, we've very open with patients about what to expect from their CoolSculpting treatment, and how many sessions they are likely to need to achieve their desired physique – and this is why we have such high patient satisfaction.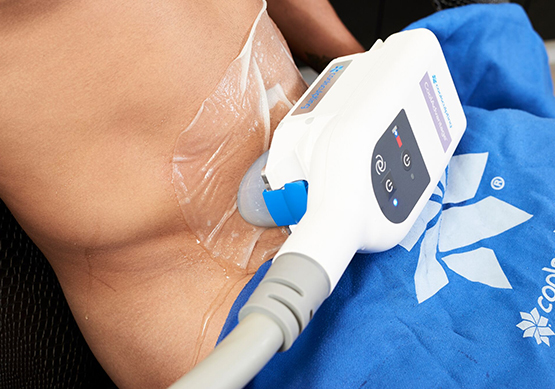 At Revere, we know how to use CoolSculpting to achieve optimum results, and the testimonials of our satisfied patients speak for themselves (as do our Before and After pictures, a few of which you can see here!). Ultimately, our aim is to work with our patients to give them the results they want, so we offer an in-depth complimentary consultation to all patients. At your consultation we will discuss your aims and the CoolSculpting procedure with you in depth, so that you fully understand what the treatment can do for you. But have no doubt, CoolSculpting's effectiveness has been proven time and time again – and it can help you to reveal the body of your dreams.