For many years Revere Clinics have been advocating 'less is more' approach in its practice. Our minimally-invasive beauty treatments or 'tweakments' aim to enhance our patient's existing features, rather than make significant changes.
As originally seen in 'Skincare and Dermatology Report', published by Raconteur Media on 11th May in The Times, we explored a range of our treatments designed to achieve a youthful and radiant look, without having to rely on plastic surgery.
Skin transformation
Revere offers a spectrum of subtle solutions for skin rejuvenation, acne and pigmentation therapy, scar removal, skin resurfacing and vascular treatments. We can transform your skin with small tweaks to make a big difference.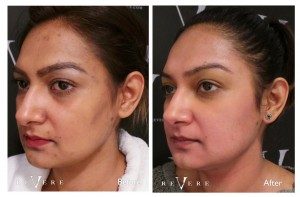 Non-surgical nose job
Pioneered by Dr Sach Mohan, this safe procedure is ideal for fixing minor contour issues, replacing traditional rhinoplasty. Through the use of fillers we can alter the shape and contours of the nose without having to perform surgery.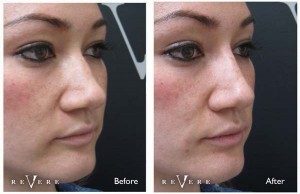 Lip Enhancement
Lip enhancing treatment at Revere aims to promote lip definition as well as smooth fine lines and wrinkles around the mouth. Our goal is to increase the natural volume of the lips, without making them look disproportional or fake.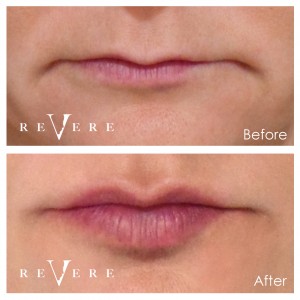 For Revere, the natural look is the only look. Our non-invasive procedures offer many advantages – no downtime, no need for anaesthesia, minimal pain level and immediate or very quick results.
To find out how we can transform your look, please either call us on 01923 889872 or 020 3582 3074 or email at info@revereclinics.com and will be happy to arrange your complimentary consultation.