Protect your skin from the sun's harsh rays and get a gorgeous glow with the Heliocare sunscreen range, recommended by Revere Clinics' doctors.
Heliocare gels and creams offer high level of everyday UV protection for your skincare routine. Using only natural ingredients and designed to stimulate natural responses in the skin, Heiocare products reduce the signs of ageing as well as protects your skin from the damaging effects of the sun. A powerful component of any beauty regime, Heliocare products are also effective moisturisers and foundations.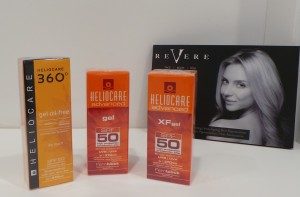 Speak to Revere Clinics' doctors and aestheticians for more advice on how to protect your skin and get the most of your summer, call  us on 0207 486 8282.