Once January rolls around, most of us are more than ready to ditch the flab we've acquired from overindulging in festive treats and one too many glasses of bubbly. But even as you embrace a cleaned-up diet and hit the gym, it can be difficult to get in shape – after all, the basal metabolic rate decreases with age [1], and body fat becomes harder to shift. Fortunately, our Harley Street cosmetic clinic offers a number of non-invasive treatments that, when paired with a healthy lifestyle, help reveal the leaner physique you're working for in 2018.
truSculpt 3D
The team at Revere is thrilled to introduce our patients to truSculpt 3D, a fat loss treatment that is truly game-changing. TruSculpt 3D delivers radiofrequency (RF) energy in the form of heat to the area in question, and is specially designed to maintain comfortable temperatures and deliver heat efficiently for a quick treatment. Once the RF energy is applied, the body begins to process the treated fat cells, breaking them down and eliminating them to contour the body, with results showing after six to eight weeks.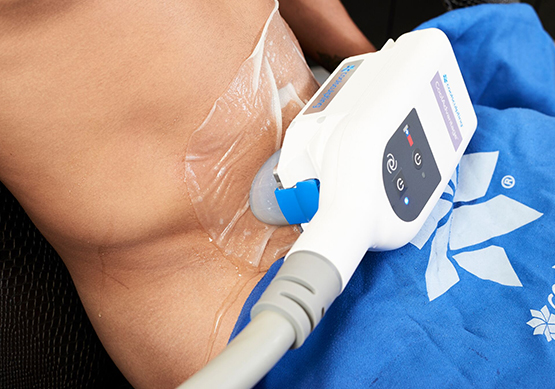 But what truly sets this treatment apart is its versatility – truSculpt is able to target both large areas and smaller pockets of hard-to-reach fat, and it works on any skin and fat type, including visceral fat. While other treatments are better suited to isolated areas of fat, truSculpt can tackle more expansive sections and achieve impressive results. What's more, the heat improves skin quality in the treated area, so you're left with a slimmer figure and a better complexion.
TruSculpt 3D requires virtually no downtime, and patients usually see results after just one treatment. We're confident that truSculpt 3D will help many of our patients reach their 2018 body goals, and we look forward to using the treatment to sculpt your ideal shape.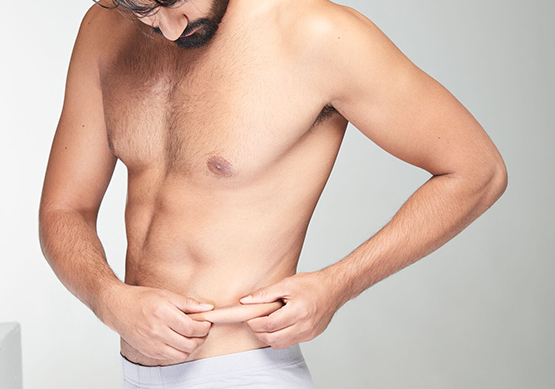 CoolSculpting
As the only FDA-approved treatment of its kind, CoolSculpting employs cryolipolysis technology to target, freeze and eliminate unwanted fat cells in specific areas. During the procedure, an applicator is placed on the targeted area. The fat deposits are painlessly sucked in, numbed and frozen, causing them to die. Then, over the next few weeks, the fat cells are broken down by the body – and your results begin to take form.
CoolSculpting is highly effective for areas like the abdomen, back, love handles, inner and outer thighs, chin, chest, knees and arms. Applicators of different sizes make this treatment so adaptable, we've come up with a catchphrase of sorts: if you can pinch it, we can treat it! Indeed, the Cosmetic Physicians of Revere Clinics have treated thousands of patients with CoolSculpting, marrying an artistic eye and medical expertise for stunning results – there's no better clinic for CoolSculpting in London than Revere.
Aqualyx
For smaller pockets of fat that are difficult to reach (think double chins or the stubborn fat above the knees), we often recommend Aqualyx, an injectable solution of deoxycholic acid, to dissolve fat cells. The injection liquefies the targeted fat cells, which are then processed and eliminated by the body. The team at Revere Clinics is highly experienced in the use of Aqualyx injections, and our doctors pioneered the use of the treatment in Europe. In fact, Revere's very own Dr Sach Mohan even designed a highly effective non-surgical treatment, the Fat Loss Facelift, to specifically target unwanted facial fat with Aqualyx.
Our team's expertise and masterful technique make Revere Clinics the go-to Harley Street cosmetic clinic for fat reduction. From truSculpt 3D, to CoolSculpting, to Aqualyx, we offer the treatments you need to achieve the slimmer figure you're after in 2018. Book your complimentary consultation with one of our Cosmetic Physicians today – your fabulous new body awaits!
[1] https://www.ncbi.nlm.nih.gov/pubmed/8361073