From plump, pouty lips to a perfectly contoured face, Instagram is the app that's launched a thousand aesthetic trends. The latest in this long line of trends is the Insta-facial, a broad category of highly Instagrammable face treatments, which seem specifically designed to generate PR through social media. With exotic ingredients and impressive-looking technology, these facials promise skin that's glowing and healthier than ever – but are their results as exciting as their designs? Do they merit a Harley Street cosmetic clinic's stamp of approval? Here, we explore the Insta-facials trend, and whether these treatments are skin saviours or merely a lure for likes.
A Futuristic Facial
There's a good chance you've spent an evening sat at home in front of the television with a face mask on – but have you ever had a facial that involved a virtual reality experience? One popular Insta-facial begins with an eight-minute VR video that is meant to encourage mindfulness, followed by a skincare treatment involving a cleanse, tone, mask and peel.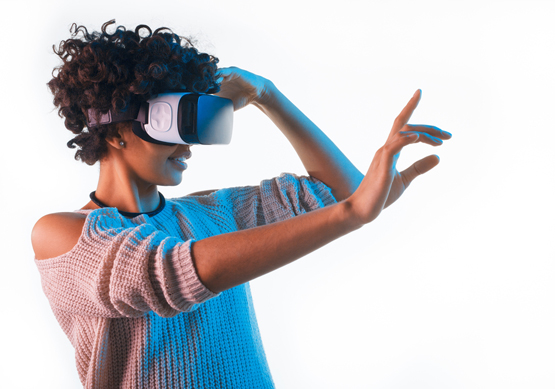 People who have had this facial report that the skincare portion of the treatment is relatively standard; the VR is what makes the treatment novel. But at a cost of $1200 an hour, your time in a virtual reality doesn't come cheap – and you may have to face the fact that you're paying for Instagram likes on your VR headset selfie rather than rejuvenated skin.
Behind the Mask
Other oft-Instagrammed facials include one which uses a device that looks like a handgun to shoot frozen oxygen onto the face in a snow-like flurry of white; another layers a seaweed mask onto the skin. While visually appealing and 'gram-worthy, these treatments must be backed by scientific research in order for the experts at Revere Clinics to support them.
At our Harley Street cosmetic clinic, we only adopt treatments that have been tried and tested. Our experienced Aesthetic Physicians are passionate about using the latest technology – we pioneered the use of the fat dissolving injection Aqualyx in Europe, and are well-known for our revolutionary work with CoolSculpting – but we always ensure that our treatments are clinically proven to be effective and safe.
For a skin treatment that is more than just a photo opportunity, Revere Clinics can help. During your complimentary initial consultation, we'll discuss your desired look and medical history so we can design a treatment plan that is bespoke to you. The treatments we suggest will depend upon your skin's unique needs, rather than what will draw the most attention on an Instagram feed.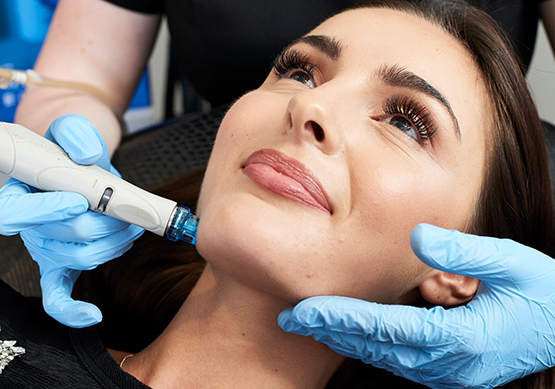 If you're looking for a facial experience with demonstrated results, the HydraFacial is often a go-to treatment. During the HydraFacial, we use specially formulated serums and moisturisers to hydrate and nourish the skin, ultimately improving the appearance of fine lines and wrinkles to leave you looking and feeling radiant.
Instead of turning to eye-catching but unsubstantiated Insta-facials, patients seeking to rejuvenate their skin, reduce redness and flushing in the face or improve the appearance of sun damage may want to consider one of Revere's laser treatments. The Revere Clinic is a Centre of Excellence and Training Centre for the world's largest laser manufacturer, Syneron Candela, and we use their market-leading laser devices because they are proven to renew and regenerate the skin.
An Instagram post may show off an intriguing ingredient or a high-tech device, but what it can't fully depict is the expertise and care taken in the treatment process. Your treatment plan will ultimately be determined by what's most suitable for you, and no matter what treatment you receive, you can rest assured knowing that it will be carried out by one of our fully qualified, internationally-acclaimed cosmetic doctors. Should you post about your treatment process on Instagram? The choice is yours. Either way, the results from a Revere treatment will undoubtedly leave you ready for your close-up.