Is eating right and exercising getting you nowhere? Has one fad diet after the other let you down? If the answer is a resounding yes, then it might be time to try one of Revere Clinics renowned, non-invasive treatments, the best CoolSculpting London has to offer.
Losing weight the "right" way
We're always told that when it comes to losing weight the 80/20 rule is the one to follow – 80% exercise and 20% diet. We're supposed to take in fewer calories then we burn in order to lose weight.  Nevertheless, there are so many other factors that go into weight loss such as doing the right exercises, drinking the right amount of water, eating the right type of calories and of course, having a responsive metabolism.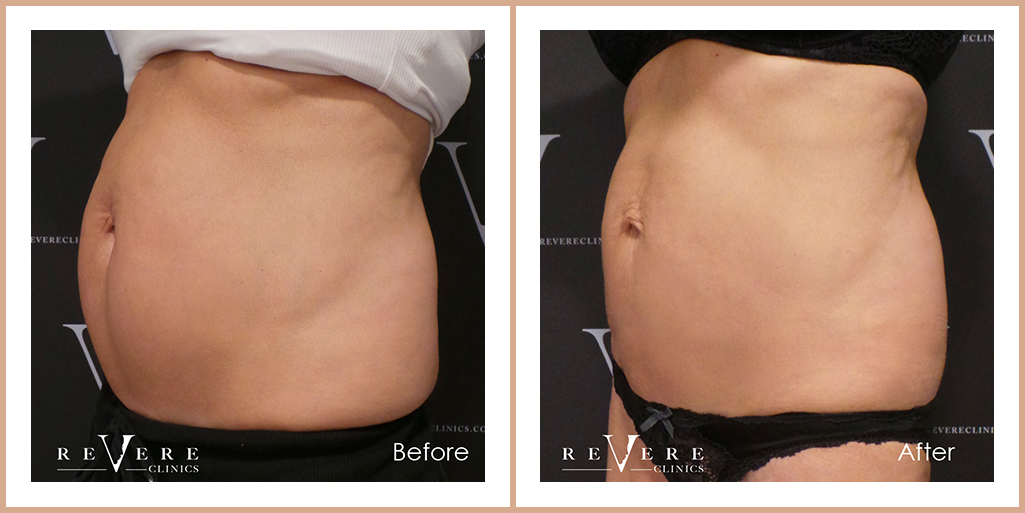 While so many of these factors are in our control, sometimes even when we do everything by the book, we don't achieve the results we desire. There's that extra five pounds on our stomachs we can't seem to shake or the flabby arms that just won't get smaller. It's no fun being unhappy with yourself, desperately trying to find a solution that will actually work.
Non-surgical fat freezing
This is where CoolSculpting comes in. Fat removal without surgery that has proven results, used to shape and contour your body, according to trusted Coolsculpting London reviews. These are supplemented by the fact that the treatment both is FDA, and European Union approved as an effective way to reduce fat both safely and effectively.
'If you can grab it, we can freeze it' is our motto at Revere Clinics. Think love handles, back fat, inner and outer thighs, chin, chest, knees, arms and of course, CoolSculpting works at freezing stomach fat too. We're all about making you feel comfortable in your own skin and showing you proven examples using CoolSculpting before and after pictures to show how the treatment really can change your body. Trust us, no one wants you to achieve your goals more than us.
How effective is CoolSculpting?
After three weeks of going back to your every day life, which you can do right away, as there is no downtime with CoolSculpting, you may start seeing some changes. By 12 weeks, your final results will be apparent.
CoolSculpting is an effective and permanent fat loss solution, which means those bothersome bulges of fat won't be coming back! It may take more than one cycle of the treatment to achieve the results you desire, but here at Revere Clinics we're committed to your CoolSculpting journey and ensuring its success. We invite all of our patients back to discuss their results to make sure everyone leaves with a smile on their face and the unwanted fat banished from their body!
Don't hide behind baggy clothes anymore, if exercising and dieting with no results has you feeling unhappy, make changes with CoolSculpting and let your best self shine through.  Book your consultation here today and be on your way to sculpting the new you. Our comprehensive guide to CoolSculpting is available for download free HERE and is a great way to glean further information about how CoolSculpting can make you feel as confident about your body as you deserve.