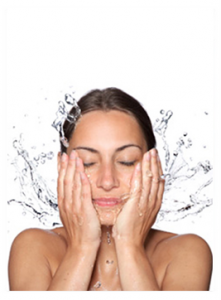 Have you tried the revolutionary Hydrafacial yet? This celeb favourite should be an essential part of your skin care routine.
The Ultimate Facial that Detoxifies, Rejuvenates and Protects, for younger-looking, healthier skin.
We're always looking for ways to keep our skin youthful, clear and protected against the effects of urban life. But as pampering and unwinding as traditional spa facials can be, the visual results can often be a little underwhelming.
Hydrafacial is a new contender that has entered the ring in the fight against a dull, lackluster complexion. This lunchtime pick-me-up treatment has already turned a flurry of A-list celebrities into devoted fans, including Beyonce, Paris Hilton and singer Wyclef Jean, who enjoy a treatment to prepare their skin for TV or on-stage appearances.
Our customers in the UK and around the world love that their facial lines, wrinkles and brown spots have diminished, whilst pores and skin tone have become clearer and more defined.
Revere Clinics HydraFacial With Pasha Kovalev
Hydrafacial can noticeably improve sun damage, acne and your overall skin condition at a medically-proven calibre. Each 30 minute treatment (average) is tailored to your individual skin condition, and involves no downtime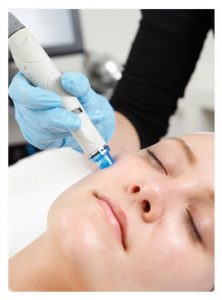 With several individual treatments combined into one convenient session, Revere Clinics will start by removing excess fluids from the skin, exfoliating and vacuuming away old cells and impurities. Following a mild peel to stimulate cell growth, the skin is bathed in antioxidants and specially-formulated serums, to protect the skin from ageing and leave you with fully hydrated, plumper skin. Finally, red light LED (light emitting diode) therapy stimulates new collagen production and further improves the skin's health.
After just one session, your face and neck will feel thoroughly rejuvenated and refreshed, and the treatment can even be used on other areas such as the chest and back. But Hydrafacial isn't just intended as a one-off quick-fix.
We believe in Skin Health for Life, which means that maintaining great looking skin is a long-term lifestyle choice, just like keeping your body in good shape. So we recommend booking frequent treatments to ensure that you always have vibrant, healthy looking complexion.
The results are testament to what great value a few sessions can be. So if you're a fan of facials, and have a dull and tired looking skin or concerns, why not try at least one Hydrafacial to see the difference for yourself.
Dr Sach Mohan, Medical Director at Revere Clinics.
Prices start from £90 for express versions of the treatment.
Treatments can be spaced 1-2 weeks apart to up to 6 weeks, depending on your skin condition and it's own requirements.