This winter, it's all about big, bold lips, with smudgy, kissed-off looking lipstick hitting the catwalks at Temperly London, Giambattista Valli and Topshop's winter shows. Beautiful as the feathered-out reds and smeared wine hues looked on the catwalk, it's not a trend many thinner-lipped babes will be feeling excited about – you definitely need plump lips to pull off the puffy, pouty, just-bitten look that Vogue and Marie Claire are raving about.
But there's no reason to miss out on this festive trend. With Revere, it's easy to increase the size of your pucker – without resorting to the dreaded 'trout pout'. Our experts can help with all your lip woes, from boosting volume, to subtly altering the shape, to treating wrinkles in the surrounding area. Here's how to get the perfect pre-party pout!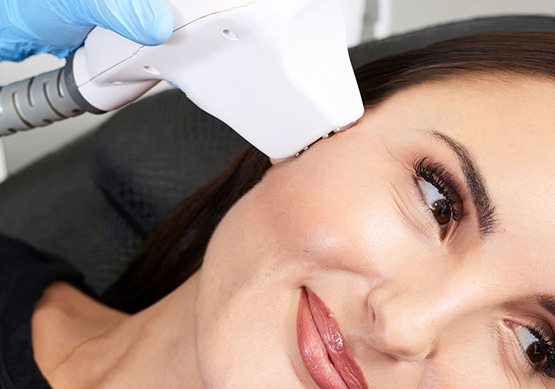 Boost Your Volume with Dermal Fillers
It's the crucial first step towards kissable lips – volume! With photos of over-filled, droopy or asymmetrical lips crowding Instagram, it's natural to be wary of dermal fillers if you've never had them before – but fear not. At Revere, your fillers are only ever administered by medically trained, expert Aesthetic Physicians, whose light hands will help you to get the subtle volume you've always craved – without anyone ever suspecting you've had work done. Our hyaluronic acid dermal fillers moisturise from the inside for a perfectly soft and kissable pout, and they last for up to six months. Book your complimentary consultation with Revere, and that perfect pucker could be yours – just in time to dazzle during party season!
Reverse Wrinkles with Fractional Skin Resurfacing
Other than lacklustre lip volume, there's one serious concern many of our patients have with their lips – wrinkles. Whether you're struggling with a crinkly philtrum after years of smoking, your sun-worshipping has left you with the lines and discolouration of sun damage, or age is simply starting to take its toll, we can help. Fractional Skin Resurfacing can dramatically improve the texture of your skin, around the lips and across your entire face (or anywhere else you choose to have it!), and with the EndyMed 3DEEP system we use at Revere, it's quick and virtually painless. Though we recommend a course of three treatments, smoother, tighter and brighter skin will be yours after just one session – find out more about EndyMed 3DEEP at Revere here.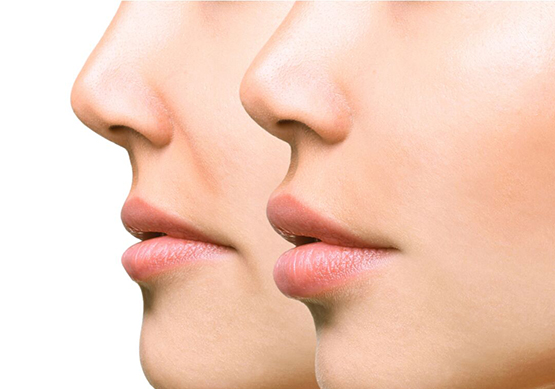 Send Marionette & Nasolabial Lines Packing with Silhouette Soft
So you've got a newly plumped pout, and the skin around your mouth is looking as soft and smooth as a new-born's – there's only one thing standing between you and the perfect pucker. Marionette lines, deep nasolabial folds and sagging jowls can combine to detract from the beauty of your luscious lips, and can be hard to treat – but fortunately, Revere excels in a brand new and exciting protocol.
Silhouette Soft is often called the 'non-surgical face lift', because of its ability to dramatically lift and tighten the skin using state-of-the-art suture technology. Using specially designed polyactic acid threads, Silhouette Soft reshapes and restores volume in the skin, boosting collagen and restoring definition – all without invasive surgery. Nasolabial lines are softened or eliminated, marionette lines become a concern of the past and sagging jowls are lifted, leaving you with new definition and smooth, taut skin. This state-of-the-art procedure can take years off your face, leaving you with flawless skin which does justice to your newly youthful lips!
Whatever your lip woe, Revere can help. Our expert Aesthetic Physicians can work with you to devise a tailor-made treatment plan, which addresses your individual needs and leaves you with the fuller, younger-looking lips you desire – just in time for party season. Simply book your complimentary consultation at Revere and we'll be delighted to help – your perfect pout awaits!