For most of us, the holiday season is a beautiful blur of delicious food, cheeky cocktails and fun times with friends. However, weeks of indulgence and celebrations can start to take their toll on your body. By January, you're ready to make some healthy changes – and our Harley Street cosmetic clinic can help you on your path to looking and feeling great. Here are our favourite tips and treatments for achieving (and maintaining) your best body after the whirlwind of the holidays, so you can embrace 2018 with confidence!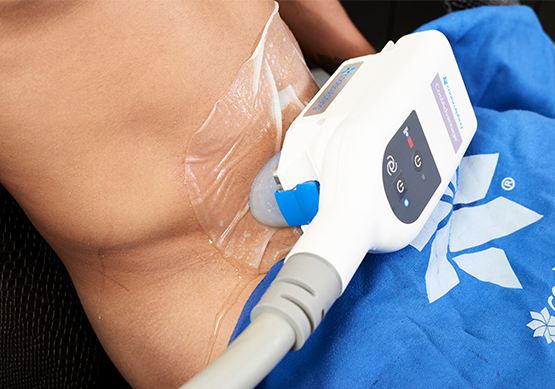 Why is weight loss so challenging?
There's no question about it: weight loss can be difficult (and it's not just because cupcakes taste like edible heaven!). Even if you're counting calories and exercising regularly, losing weight and keeping it off is incredibly challenging. Extensive research has revealed that a calorie is not just a calorie. The quality of the calories you consume is just as important as the number, and different foods have different metabolic responses, even if their calorie counts are the same [1].
The complicated matter of balancing nutrition and weight loss is compounded by the fact that, as you age, your basal metabolic rate slows [2], making it more difficult to bounce back from festive feasting. This is, in part, why you can follow a healthy lifestyle and still find it difficult to shed those last few pounds – and it's why Revere Clinics offers effective, non-invasive fat reduction treatments like CoolSculpting and Aqualyx.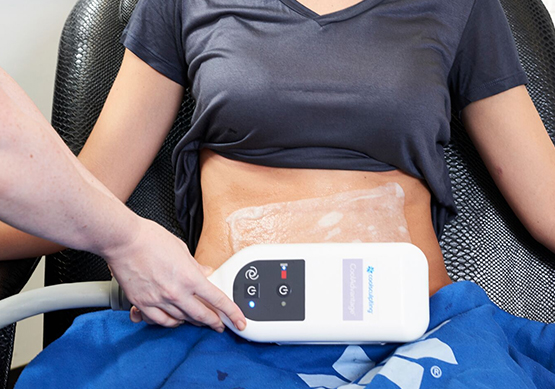 Beyond diet and exercise: targeting stubborn fat
At Revere, we pride ourselves on empowering our patients by helping them look their best, and CoolSculpting is one of the ways we do just that. As a non-surgical, FDA-approved alternative to liposuction, CoolSculpting uses freezing technology to target those pockets of stubborn fat that even a healthy diet and rigorous exercise can't seem to shift.
During a CoolSculpting treatment, we place an applicator on the area being treated. The fat deposit is frozen, the fat cells are broken down and, over the next few weeks, the dead cells are eliminated naturally by the body.
One of the great things about CoolSculpting is its versatility. Using different applicators, we are able to treat a variety of different areas, including the abdomen, back, love handles, inner and outer thighs, chin, chest, knees and arms. As we like to say, if you can pinch it, CoolSculpting can treat it!
Another of our go-to treatments for fat reduction is Aqualyx, a fat-dissolving injection that uses deoxycholic acid to eliminate small fat deposits in hard-to-reach areas. The doctors at Revere Clinics pioneered the use of Aqualyx injections in Europe, and have even designed treatments such as the Fat Loss Facelift, which harnesses the slimming power of Aqualyx to create a more youthful appearance.
Working towards your best body is a noble objective for 2018, and the team at Revere Clinics has all the tools you need to achieve this goal. Book in for a complimentary consultation, and we'll discuss your concerns before using these insights to design a treatment plan that is entirely bespoke to you. With a little help from Revere, 2018 will be your best year yet!
[1] https://www.health.harvard.edu/blog/theres-no-sugar-coating-it-all-calories-are-not-created-equal-2016110410602