It can be difficult to talk about excessive flushing. Everyone blushes or gets red from time to time, so few understand the embarrassment and distress that uncontrollable flushing can cause. And as the temperature rises across Britain and the streets and parks are filled with people enjoying the weather, only those who suffer from flushing will stop to think about how challenging the season can be when your face betrays you.
It might be that you feel you must arrive at appointments early so that you don't rush and arrive red and flustered, or that your favourite spicy foods are now off limits. It may be that simply walking down the street in the unusually hot June weather sets off the problem. But you don't need to suffer in silence any more. As an expert Harley Street skin clinic, we can make worrying about redness a concern of the past.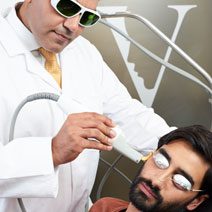 What Causes Redness and Flushing?
Flushing, or redness in the face, can be caused by many different factors. Skin sensitivity, sun and environmental exposure, stress, allergies, diet and a skin condition called rosacea [2] can all cause facial flushing, and the condition can get worse with age. Flushing is also common throughout menopause.
At Revere, we use the V-Beam Perfecta laser to eliminate facial redness. The V-Beam works by targeting redness in the skin and delivering a gentle yet intense burst of laser energy to the targeted area, which is absorbed by the red blood cells and causes permanent damage of the surrounding vessel walls, breaking down the red blood cells which cause redness. The laser is relatively painless, though it can cause temporary swelling and redness, and often just one session provides the desired results. In fact, journalist Alice Hart-Davis sampled Revere's V-Beam as part of the Daily Mail's 'The Ultimate Guide for Anti-Ageing' feature, and declared it 'little short of miraculous'.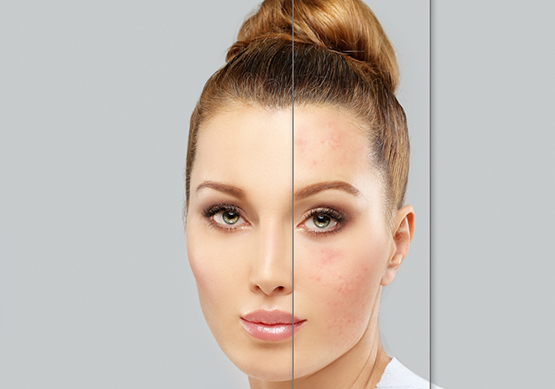 What Will Happen at My Treatment?
Before we treat you, we'll offer you a complimentary, in-depth consultation where we will determine the cause of your facial redness, and reassure you as to what to expect. Once we've decided on the use of the V-Beam laser, you'll be taken to the treatment room and given a pair of goggles to protect your eyes. You'll feel a warmth as the laser is applied, but the treatment is generally swift, lasting around fifteen minutes a session. You'll need to use an SPF sunblock after your treatment (as indeed you should anyway!) and the full results will be apparent by around 6-8 weeks, depending on the severity of the condition.  Up to 3 sessions may be required to achieve best results.  As an extra benefit, the skin appears rejuvenated, with lasting improvements in tone and texture.
You can rest easy in the knowledge that your facial redness is in good hands with Revere – out treatments are supervised by experienced specialist doctors, and our Harley Street clinic is a designated 'Centre of Excellence' and European Training Centre for laser treatments. So when you decide to tackle your flushing with Revere, you know that you're getting the best treatment on offer – and it won't be long before avoiding spicy foods and feeling embarrassed when exercising are a thing of the past.