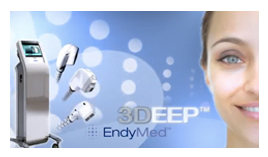 EndyMed™3DEEP® the most advanced way to firmer, tighter & lifted skin. Painless and instantly with no downtime!
In both our London and Northwood Flagship Clinics we carry out so many of these facials on a daily basis. Once a patient has experienced an Endymed and seen the results for themselves, there's no going back.
EndyMed™3DEEP® is a unique radiofrequency treatment that safely stimulates collagen deep in the skin; tightening, lifting and firming it, helping to banish those telltale signs of ageing including sagging cheeks and jowls.
3DEEP® non-invasive Tightening and Contouring treatments are Revere's favourite red carpet treatment and a big hit with British celebs, as it has no pain or downtime, but gives cheeks and jowls an instant Cinderella lift can last for up to 3 days!
During the 3DEEP® treatment, the treatment handpiece is continuously moved over the skin, using a gel to enhance the motion. The skin starts to feel warm and massaged as the treatments starts to work; many have said it feels like a 'hot stone massage'.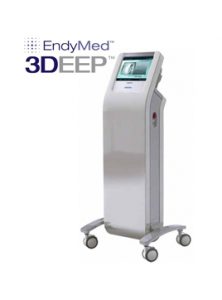 Before and after your treatment we ask you to stand in front of the big mirror and pinch your jawline. New and existing client are constantly amazed at how firmer, tighter and lifted there face feels and looks.
This initial lift does subside, but not to worry as the treatment goes on working below the surface and we normally provide a course of 6 treatments, done weekly. This results in a natural tightening, lifting and firming, which keeps improving for 3-6 months after the end of the treatment course with long term improvements lasting up to a year.
At Revere Clinics we always make sure we bring the very latest technologies to our client and the Endymed is no exception. No other system has multiple generators of energy within it and highly sophisticated software manages this energy so it works in synergy to target the right tissue at the right depth, maximizing efficacy and safety.
Even I've been known to jump on the couch every so often for an occasional Endymed before a special event!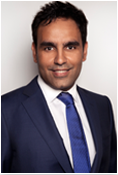 Dr Sach Mohan, Founder
Revere Clinics