Everyone wants to look as good as they can for their age, and fortunately, we live in an era where it's easier to look younger for longer than ever before. Whilst a few decades ago going under the knife was the only way of improving your appearance, nowadays a wealth of sophisticated non-surgical treatments are available at Harley Street cosmetic clinics like Revere.
But is it possible to stave off surgery forever, or does there come a point where non-invasive solutions just aren't enough? How can you tell when it's time for a facelift?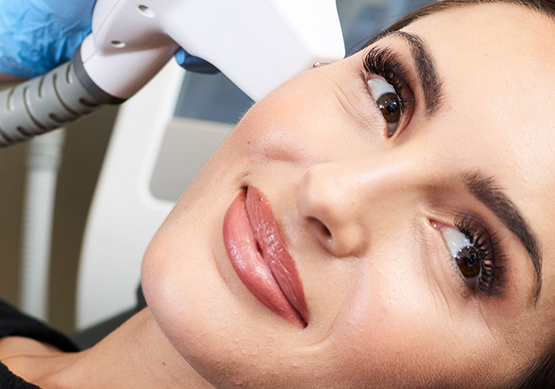 The Three Stages to Try Pre-Surgery
Surgery should never be your first-choice solution: it's expensive, it involves significant downtime and it requires an anaesthetic. We offer an arsenal of powerful non-invasive anti-ageing solutions which can significantly delay the need for surgery, or even prevent its necessity. You shouldn't seriously consider surgery until you've tried all three of the following.
Step 1 – EndyMed skin tightening and resurfacing
The EndyMed 3Deep system uses state-of-the-art technology to deliver radiofrequency to the collagen in your skin, without damaging any of the surrounding tissues. Through the use of special applicators, we offer both skin tightening and fractional skin resurfacing with EndyMed.
EndyMed skin tightening delivers radiofrequency deep into the facial tissues, causing an immediate contracture of the tissues and a sustained tightening effect as new collagen is stimulated, firming and lifting the skin. EndyMed fractional skin resurfacing works slightly differently, combining micro-fractional radiofrequency with deeper dermal heating to resurface, visibly reduce the appearance of wrinkles, sun damage and scarring, and stimulate a new collagen framework. These treatments are remarkably effective in firming, retexturing and rejuvenating the skin.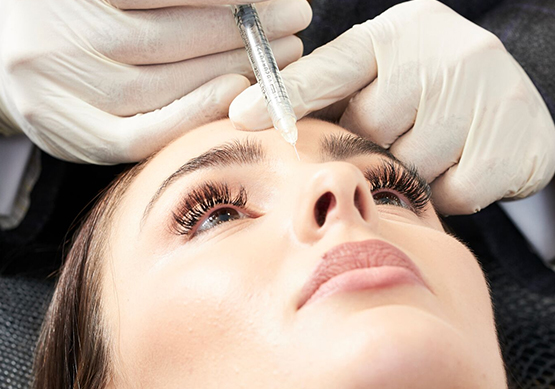 Step 2 – Volume redistribution
Wrinkles aren't the only telltale sign of ageing. As we get older, volume redistribution occurs and we lose subcutaneous fat from the deep fat pads in the middle of the face, around the mouth and along the jawline. This contributes to the sagging skin and "jowly" look many of us begin to notice during middle age – because the skin is no longer supported by youthful fat, it hangs loosely downwards. Even the tip of the nose may begin to dip, and our lips thin, too.
When administered by an expert, dermal fillers can restore youthful facial balance by adding volume to areas where it has been lost. A comprehensive procedure like Revere's Liquid Facelift uses dermal fillers to address multiple structural issues in the face at once, filling out hollows, lifting sagging features and simultaneously softening wrinkles and facial folds. Our Non-Surgical Nose Job uses dermal fillers to restore firmness and symmetry to the nose, while a simple lip augmentation can plump and rejuvenate the lips.
You'll also want to remove volume from areas where age causes fat to accumulate, such as under the chin. Our Fat Loss Facelift™ uses fat-dissolving Aqualyx injections to strategically remove unwanted fat. You can also freeze away the fat under the chin with the CoolSculpting Mini. Afterwards, EndyMed Skin Tightening can be used to firm any lax skin.
Step 3 – Address sagging with Silhouette Soft
Once the skin has been resurfaced and tightened and volume has been satisfactorily redistributed, Silhouette Soft can address facial sagging. This innovative new procedure uses state-of-the-art suspension suture technology to counter sagging and create a new collagen scaffold which lifts skin up and regenerates the tissue. During the treatment, specially designed threads will be strategically inserted into the skin with a fine needle, drawing up and repositioning the skin. This suture then fixes into the sub-dermal tissues, forming a new collagen scaffold to hold the skin in place. As the suture is gradually reabsorbed by the skin, collagen production is further stimulated, helping to restore the skin's youthful structure.
Prevention is Better Than Cure
These treatments can effectively reverse signs of ageing, restoring your youthful facial structure while plumping, firming and tightening the skin. However, it's simpler and more effective to prevent wrinkles from occurring in the first place than it is to treat wrinkles once they've already formed, so the earlier you start taking care of your skin, the better.
At Revere, we can discuss a tailored treatment plan bespoke to your age and skin type to prevent wrinkles from forming for as long as possible. We can also talk you through our range of prescription-only skincare products and make appropriate recommendations. If, however, you're already at the age where you feel a face lift is the logical next step, make sure you've exhausted the three stages outlined in this article first – because they could just make you change your mind.