Revere Clinics are proud to announce that they are one of Europe's first clinics to launch CoolAdvantage™, the newest technology that delivers the same amazing CoolSculpting results in shorter and more comfortable treatment times.
New CoolAdvantage has revolutionised the original fat freezing technology, by enhancing the shape of the applicator cup and lowering the temperature. The new design increases tissue contact resulting in a faster and more comfortable treatment. The CoolAdvantage applicator delivers safe and efficient results in just 35 minutes, almost halving the standard CoolSculpting treatment time.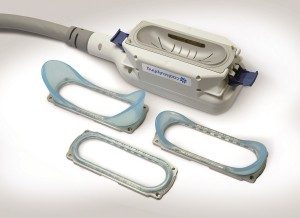 "Considering the excellent history of CoolSculpting treatment worldwide and unparalleled results achieved at Revere Clinics, we are very excited about new CoolAdvantage technology" – commented Revere's Medical Director – "Our first patients were very pleased with shorter treatment duration and felt incredibly comfortable with the new applicator. Treatments that used to take a whole day can now be achieved by lunch time, allowing patients to get on with their busy lives."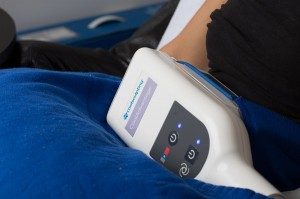 About the CoolSculpting ® treatment:
CoolSculpting is the only FDA-cleared procedure for the non-invasive Criolipolise treatment of visible fat bulges in the submental area, thighs, abdomen and flanks. CoolSculpting works by gently cooling targeted fat cells in the body to induce a natural, controlled elimination of fat cell without affecting surrounding tissue, and the treated fat cells are gone for good. Most patients can start to see results as soon as three weeks following treatment, with the most dramatic results occurring over a period of 8 to 12 weeks.
CoolSculpting is very popular with celebrities as a leading non-invasive fat reduction treatment with supermodel Molly Sims has recently becoming the CoolSculpting brand ambassador.  In addition, this innovative fat freezing treatment has been featured on the ever popular 'Keeping Up With The Kardashians' show with Kris Jenner Kardashian.
Revere Clinics is one of Europe's leading cosmetic clinics specialising in minimally invasive procedures for men and women. At Revere we see ourselves as your partners for the years ahead, and we plan for the long term relationship, rather than give you a quick fix. Our accomplished doctors and aestheticians are dedicated to provide you with the highest level of personal attention and care. Revere Clinic is located in London.
 To book your complimentary consultation, please call  0207 486 8282 or email info@revereclinics.com.