When Channel 4 launched their new TV show Body Fixers, we at Revere were instant fans! Being entrusted and responsible for our patients' transformations is by far the highlight of our profession and similarly watching it on screen and seeing the participants' reaction makes it so rewarding. Even more exciting was seeing one the stars of the show, talented make-up artist Alex Henry.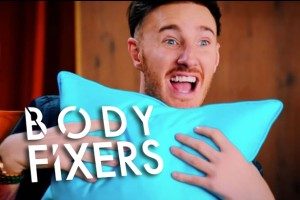 Alex is a patient of Revere Clinics and one of our greatest ambassadors. His own quest for perfection led him to Revere Clinics for his own body transformation earlier this year. Alex admitted that RevereClinics.com was his favourite website, but it took him months to decide to tackle his own body insecurities and we were proud that he choose team Revere as his personal body fixers.
Despite having a generally lean physique and a healthy lifestyle, he was concerned about some stubborn fat bulges in his tummy and chest, and wanted to get rid of this once and for all. Being the king of contouring himself, he became fascinated with CoolSculpting. This non-invasive body contouring treatment freezes fat cells and destroys them for good. After seeing patients' before and after photos on Revere Clinics' website, Alex was convinced that this is the right procedure for him and entrusted his body to Revere.
Follow Alex's exciting CoolSculpting journey to find out whether Revere were able to give him the physique he wanted on our new dedicated website for CoolSculpting.

Six mini videos were filmed as we followed his journey across two months. Even if you're not interested in CoolSculpting, his witted one-liners and flamboyance make it's a must watch for the entertainment factor alone! Visit www.coolsculptme.co.uk.