The trend for male self-care has never been more popular. Twenty years ago, the mere idea of men moisturising would have been cause for derision, but in 2017 the male grooming industry is booming. Male skincare products are flying off the shelves, Instagram is filled with muscle-bound youths drinking healthy green vegetable concoctions and everyone and his dad has a personal trainer. But despite the efforts we might make with face creams and gym routines, there comes a time every man has to look in the mirror and admit something to himself – that he simply doesn't look as young, strong and fresh as he did in his early twenties.
Whether you're sick of people telling you that you look tired, you're working out five times a week and STILL can't shift those love-handles or you feel too young to look so wrinkled, Revere's Harley Street cosmetic clinics offer discreet solutions for men. These treatments have been specially selected for their subtlety and efficacy, making them ideal for image-conscious males.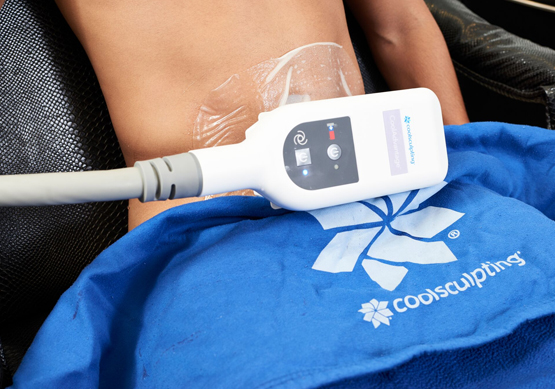 CoolSculpting and face fat removal
Often, unwanted excess fat is the first sign of ageing that men notice. Maybe you've always been fit and trim, but your washboard stomach now requires an unrealistic amount of upkeep to maintain, or your once chiseled jawline is now marred by a soft swag of excess fat. You may think your only choice is to resign yourself to a life of relentless dieting and gym visits, or else to give up and embrace the flab, but actually, Revere offers a number of effective solutions for this very problem.
With CoolSculpting, London's most popular FDA-approved fat-loss procedure, you can quite literally freeze unwanted fat away – the frozen, defunct fat cells are expelled from your body over the following weeks and months. This means you'll achieve your fat loss gradually, but steadily – and no-one will ever know it's not natural. Or for face fat, try aqualyx injections – these use deoxycholic acid to kill fat cells, and are particularly popular to treat chin and jawline fat. Like CoolSculpting, your results appear gradually, so no-one need ever know you've had work.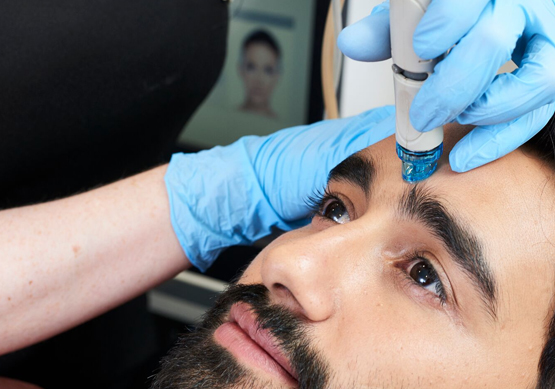 Smooth away lines and tighten skin with Profhilo  
The vast majority of men would never consider facial fillers – they're too often associated with the pouty lips and contoured cheekbones of celebrities like Kim Kardashian. But Profhilo is nothing like the dermal fillers celebs use to get porn-star pouts. It's an injectable made from non-cross linked hyaluronic acid, a moisturising sugar found naturally in the skin. Unlike traditional fillers, which are used for spot treatments, Profhilo is administered to five injection points, allowing it to flow smoothly through the dermis, for even distribution throughout the entire face. This gives it a wonderfully natural finish, and the product subtly smooths, volumises and tightens skin for up to six months. It's the perfect way to subtly rejuvenate the entire face – and it's minimally invasive, so all you'll need is one afternoon out of the office.
Give your skin an extra boost with the HydraFacial
If you're seeking fresh, rested skin but you're not ready to face the needle yet, the HydraFacial could be the ideal option. Particularly suited to oily skin (and men tend to have thicker, oilier skin than women), it works by deeply cleansing, purifying, exfoliating and moisturising the skin, imparting an immediate healthy glow as well as long-lasting anti-ageing effects. First, your skin will be gently exfoliated with special HydraPeel tips. Vacuum extraction will then be performed, to deeply cleanse and remove any impurities. Your skin is then hydrated and replenished with a bespoke blend of serums, which will be customised to suit your skin's individual needs. The HydraFacial is perfect for men who are looking to maintain plump, youthful skin without the use of injectables or more invasive treatments – it's a walk-in, walk-out treatment which can take as little as half an hour with the HydraFacial Express.
At Revere Clinics, we understand that men may be wary of undergoing aesthetic treatments. Our staff of highly skilled, discreet aesthetic clinicians will put you at ease. Each Revere patient receives a complimentary in-depth consultation, where our doctors will listen to your goals carefully and put together a bespoke treatment plan, designed to meet your unique needs. Get in touch with Revere today, and we'll be happy to answer any questions you may have or book you in for a consultation – our discreet, scientifically-proven aesthetic procedures are sure to have you back to your youthful self in no time.