Most of us pay close attention to slowing facial ageing from a young age – whether by applying special skin creams, paying attention to our vitamin intake or booking a trip to our preferred Harley Street cosmetic clinic for a couple of preventative treatments. But we're not always so careful with other parts of our bodies, and this can come back to haunt us when we're older. Many people in their fifties find that, seemingly out of nowhere, their neck wrinkles and sags, sun spots develop on the skin and their hands begin to take on a papery appearance – but what can we do about these ageing "tells"?
From Botox to Aqualyx injections, Revere's experts have put together this list of tips, tricks and treatments to take care of these telltale signs of ageing.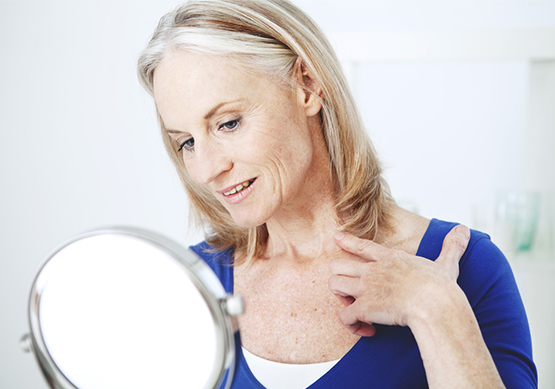 Reclaim smooth, youthful hands
It's often said that if you want to figure out how old someone really is, you should look at their hands, not at their face. As collagen production decreases and subcutaneous fat levels decline with age [1], the veins on your hands become more prominent, the skin grows papery and wrinkles develop – which can create a jarring disconnect if you've always been careful with the skin on your face.
Fortunately, many of the same treatments which help keep your facial skin plump and young looking can be administered to the hands – and there are a few basic tips you can follow to prevent ageing from worsening, too.
DO: Purchase a hand cream which includes SPF and reapply it regularly.
DON'T:  Forget to wear gloves when cleaning or washing up.
DO: Consider getting dermal fillers to the backs of your hands. At Revere, we offer hyaluronic acid fillers which restore volume, reduce prominent veins and moisturise the hands from the inside out.
DON'T: Bother with Botox to the hands – Botox works by relaxing muscles, stopping them from contracting and forming wrinkles. Ageing in the hands is caused by volume loss and sun damage – so Botox won't help.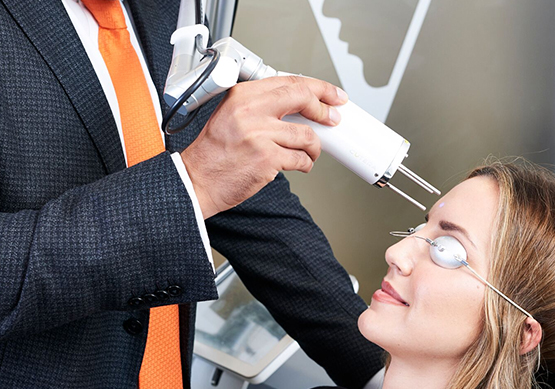 Banish the dreaded "turkey neck"
The neck is another area where ageing can really take its toll. Because the skin on the neck is thinner than on your face, it's quicker to show lines, wrinkles and volume loss – and we're often less vigilant about applying skincare products and sunscreen here. It's easy to think that, because we don't emote with our neck, it won't show signs of ageing, but nothing could be further from the truth. Sun exposure, weight loss and weight gain, genetics and collagen loss from ageing all take their toll – so here's how to counter the dreaded "turkey neck".
DO: Apply the same products to your neck as you do to your face – every night and every morning, with no exceptions!
DON'T: Forget to reapply sunscreen to the neck – you'll regret it when you're older.
DO: Consider Aqualyx injections to rid your neck of unwanted fat. Revere Clinics are Europe's foremost specialist in this non-invasive, targeted fat-melting treatment. CoolSculpting (with the CoolSculpting Mini applicator) can also rid your neck of unwanted flab and jowls.
DON'T: Forget to remove makeup from the neck just as thoroughly as from your face – we know it can be awkward, but sleeping in makeup will only exacerbate wrinkles.
DO: Consider Revere's Nefertiti Neck Lift. Through a series of 8 small Botox injections, we can redefine the neck, provide a lift to the area and inhibit the upper platysmal muscle which can be responsible for drawing down the jawline.
DON'T: Sleep on your side. The pressure of your pillow against your delicate skin, night after night, can accelerate ageing.
Fade away dark spots
So-called "liver spots" are one of the most feared signs of ageing, and for good reason. These patches don't usually show up until you're well into middle age (although if you're a sun-worshipper, they may appear sooner) and are the result of excess melanin in the skin, usually because of UV exposure. The fairer you are, the more likely you are to develop them and they tend to multiply with advancing age – which is, perhaps, why they are so associated with the very elderly. It can feel like a milestone when you first spot age spots on your hands – but fortunately, there are a number of effective ways to treat them.
DO: Try a treatment cream which contains a retinoid. Retinoids increase cell turnover, allowing fresh, new cells to emerge – and they also curb the production of melanin, making them great for dark spots [2]. At Revere, we can recommend products from our range of highly effective, prescription-only retinoids.
DON'T: Forget to wear a high SPF sun cream when you're out and about, no matter how cloudy or overcast it may seem. Avoid tanning beds, and cover up if you're planning on sitting out in the sun.
DO: Correct dark spots with Revere's Pico lasers. We're the first clinic in the UK to adopt these revolutionary lasers, which are quicker, safer and more gentle in treating dark spots than any other – find out more here.
DON'T: Use hydroquinone cream to treat dark spots at home. It might work, but it could also cause something called rebound pigmentation, in which immunity to the product develops and it starts to increase, rather than decrease, melanin production [3].
While it's great to pay special care to the skin of your face, don't neglect these areas of the body if you wish to preserve a youthful appearance. Aesthetic treatments, topical products and a few lifestyle changes can go a long way in keeping you looking younger for longer – even in the places you might not have thought about! Get in touch with one of Revere's expert team to find out how we can fix your ageing tells, today.
[1] https://www.ncbi.nlm.nih.gov/pmc/articles/PMC2941545/
[2] http://www.webmd.com/beauty/features/retinoids-for-aging-skin#1
[3] http://silhouette.ca/blog/hydroquinone-and-rebound-hyperpigmentation/