The time has come to say goodbye to the stubborn fat you can never seem to shake, to get that flat stomach you've always dreamed of or to be rid of your unwanted love handles. The question is, how? After all, you've tried dieting and exercise, and while these efforts help you lose weight, you can't quite target the area you actually want to lose weight from on your body. So, what now?
A quick Google search will lead to Liposuction and CoolSculpting, two fat removal treatments that permanently remove fat. While they both serve the same purpose they are completely different. At Revere Clinics, we explain the differences between the two and express why you should try one of Revere Clinics renowned, non-invasive treatments, the best CoolSculpting London has to offer.
Invasive vs non invasive 
Liposuction is a full on surgery, with anaesthesia administered and the body cut open to suck away the unwanted fat. On top of that, there is drainage of any excess fluid a blood and the area must be stitched up and bandaged.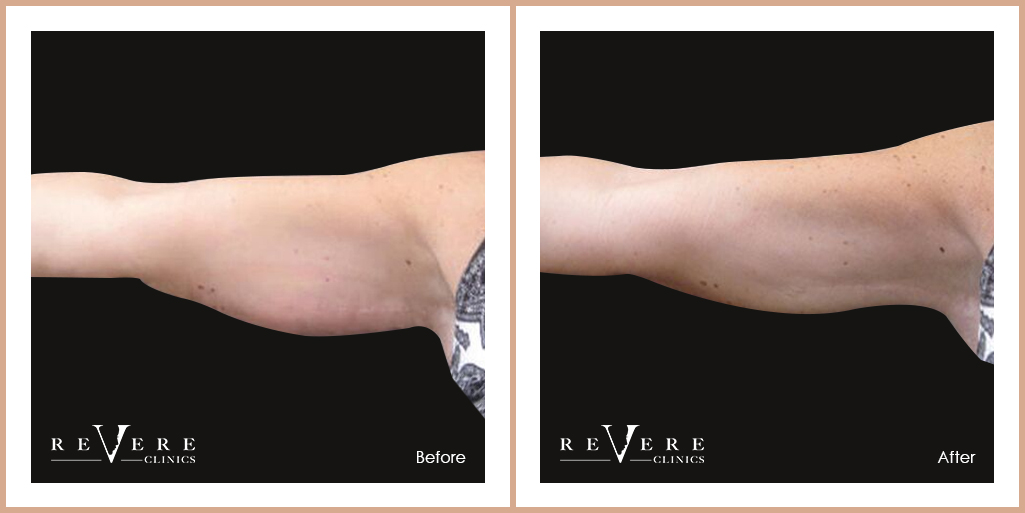 Want to know how easy CoolSculpting is? There is no surgery, no drainage, no stitching and no scars – just a simple non-invasive treatment that sees patients wearing a gel pad as the applicator gently sucks at the fat.
Sculpting the body vs getting rid of fat
CoolSculpting is a great way to contour and sculpt the body, it works to freeze stomach fat and any other fat that you are unhappy with and create targeted and defined changes on your body.
Liposuction on the other hand can be a more widespread treatment, with more fat being removed at once – it's less about moulding the body as you like it and more about rapid weight loss.
Downtime vs No time at all
As you'll have read in CoolSculpting London reviews, there is no downtime for the treatment. Some clients have reported some tingling, redness and aching but are otherwise good to go as soon as the treatment is complete. This means you can work or even exercise following your appointment.
Liposuction on the other hand is a different story. As it is a surgical procedure, your body will need to take 3-5 days before returning to work or normal activities and several weeks to recover before you exercise or do any heavy lifting. You may also experience bruising, swelling, blood clots or skin irregularities such as lumps, infection and temporary or permanent numbness.
Which Treatment is right for you?
As you can see, there are distinct difference between Liposuction and CoolSculpting, the most significant being that one is surgery while the latter is fat removal without surgery.
At Revere Clinics, we believe in minimally invasive treatments, allowing our patients to walk out the door on the same day they came in, which is why we perform and support CoolSculpting. However, we encourage our patients doing research to decide what is right for them and what will help them meet their goals.
To find out more about CoolSculpting and to see if it is the right choice for you, book a consultation with one of our qualified professionals today and we will be happy to go over the treatment in more detail and create a personalised plan to suit your needs.