Time and time again we set ourselves the goal of weight loss, declaring that this time we won't quit our diets or exercise regimes until we've reached the perfect physique.
But those who remember rabidly scrolling through calorie tracking apps to find each ingredient of their home-cooked dinners, or genuinely feeling death was imminent when the treadmill is turned up, know how complex weight loss can be. Too many calories lead to weight increase. Eating fewer calories than dictated by your BMR (basal metabolic rate), can cause muscle loss, physical stress, and even weight gain.
Many diets "work" in terms of dropping the number on the scale – but when the fat deposits start to crawl back again, you realise that the loss was just water weight and muscle degradation.
This is the point at which dieters start to wonder if there's an easier way. Most of these people aren't lazy by any means. They're happy to work against putting weight on, but convincing their bodies to shed its fat reserves is much harder.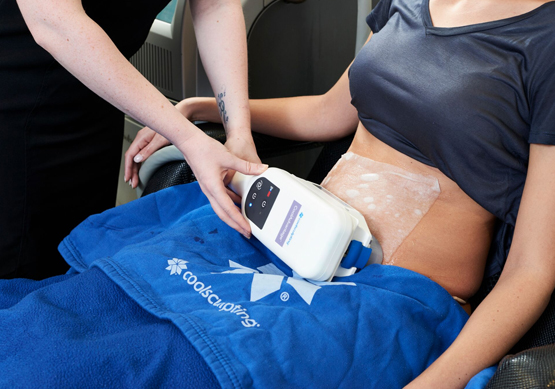 Thankfully there is a technique for getting rid of stubborn fat. What's more, it isn't invasive, has minimal downtime, and won't leave scarring or loose skin. Remarkably, it actually freezes the body's fat cells. CoolSculpting is quickly becoming one of the glitterati's favourite weight loss aids, popular for its ability to target certain stubborn areas: the lower belly, underarms, hips or double chin.
Revere's branded CoolSculpting machines work by freezing the fat cells in these areas, after which the body recognizes the cells as waste and naturally breaks them down before elimination. When professionally performed, the procedure avoids raising cholesterol: the fat cells are subsumed by the immune system into specific white blood cells called macrophages. Furthermore, CoolSculpting includes no pain or lingering effects. For around fifteen minutes, some redness and swelling might be experienced, but with no anaesthetic required, it's easy to get right back into the swing of things after your CoolSculpting session.
Crucially, Revere uses CoolSculpting only, with machines created by the original inventor of the fat-freezing technique (Cryolipolsis), Zeltiq. We don't use CoolSculpting out of brand loyalty, but because CoolSculpting machines are the only Cryolipolsis delivery device which is approved by the FDA to prevent side effects such as frostbite to the skin.
Zeltiq's $70 million research investment was spent to achieve maximum safety and effectiveness. Its safety standards are just not achievable at cut-rate prices offered by imitation brands – and at Revere, we absolutely refuse to compromise on client safety.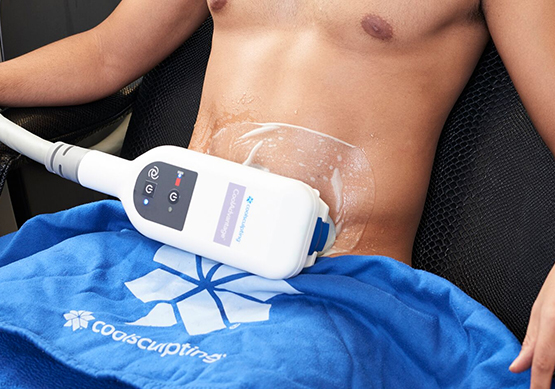 CoolSculpting provides very noticeable results, without the expense and side-effects of more invasive surgeries. And as doctors who care about their clients' health, our founder Dr. Sach Mohan a also champion the procedure because it doesn't cover up an unhealthy lifestyle.
Once frozen by CoolSculpting, fat cells are gone for good. But healthy – though not restrictive or punishing – food and exercise habits are needed to stop new cells forming, in the same way that people who are naturally slim need to keep up good habits to stay that way. So if you need to wipe the slate clean, CoolSculpting is here. Afterwards? Your body's future is up to you.