Christmas is a time for fun, festivity and flaunting what you've got, which is wonderful when you're feeling confident – but for the increasing number of patients who present at our Harley Street cosmetic clinics with hyperpigmentation, the season can be more stressful than exciting. These patients often feel the need to conceal their uneven skin tone under thick layers of uncomfortable makeup, and can even prefer to avoid social occasions altogether.
Many try everything they can to cure their hyperpigmentation, but to no avail – our patients complain that hydroquinone creams eventually stop working or make the situation worse, and that ablative lasers cause redness, pain and are only a temporary solution.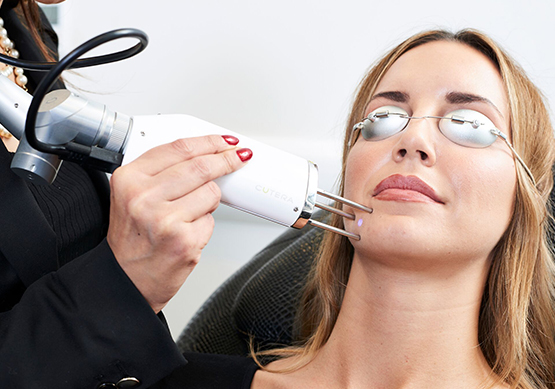 At Revere Clinics, we want to restore the confidence and natural beauty of each and every one of our patients, which is why we've become the first clinic in Europe to offer the PICO Genesis laser – a game-changer for tattoo removal, uneven or hyperpigmented skin and melasma.
What is PICO Genesis?
PICO Genesis is a non-thermal, non-ablative laser system which tones, reduces hyperpigmentation, builds collagen and brightens the skin. It was originally used for its ability to quickly and effectively remove tattoos of all colours and types, but it shot to fame as a treatment for brown spots, sun damage, age spots, melasma and pigmented lesions – all while remodeling and perfecting the skin.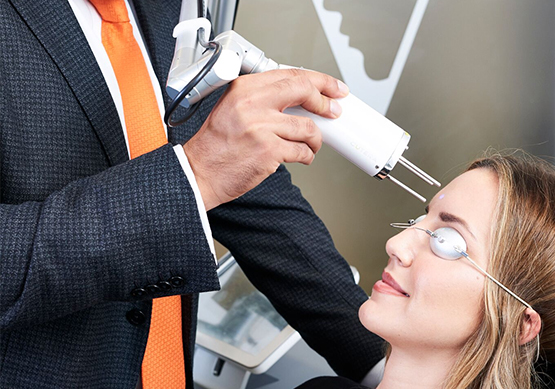 How Can PICO Genesis Help My Skin Get Even?
PICO Genesis uses a non-thermal laser which doesn't damage the skin. Unlike traditional lasers, which work by removing the upper layers of the skin (which is every bit as painful as it sounds!), PICO Genesis uses photo-mechanical disruption to destroy the pigment in the skin, giving you a lighter, brighter, more even complexion.
PICO Genesis is the only laser to offer real results with virtually no downtime, and it can be used on all skin colours, almost anywhere on the body.
Can I Really Get Even in Time for Christmas?
Yes! PICO Genesis lasers are extremely fast-working, requiring far fewer treatment sessions than the 10-15 sessions required with typical lasers. Because PICO lasers are multiwave, each session is very short, lasting just 20 minutes, and while you may experience slight redness in places directly after the treatment, you'll wake up the next day looking noticeably radiant. And when it comes to reducing hyperpigmentation, PICO Genesis is no less speedily impressive – most patients notice a reduction in hyperpigmentation after just one treatment, which is visible within 7 days of completing your first PICO session. Your results will amplify with each further treatment – and usually, just 2-3 treatments are required to give our patients the results you want.
PICO Genesis is truly Revere's gift to patients suffering with hyperpigmentation – it's utterly amazing at transforming the lives (and complexions!) of those suffering with this irritating and persistent skin condition. PICO Genesis can only be offered by doctor-operated clinics, and our skilled Aesthetic Physicians are experts at administering the treatment for optimum results. We're the first clinic in Europe to offer PICO Genesis, and we're very proud of how pleased our patients have been with their results – so book your complimentary consultation today to see in the New Year with lighter, brighter skin!